Location:
Government Center, Room 202
201 W. Front Street
Media,  PA 19063
Phone: 610-891-4453
Fax: 610-891-0647
Powers & Duties of the Executive Director
The powers and duties of Executive Director with respect to those departments and other entities under his authority include but not way of limitation.
Supervision
Authorization of expenditures of county funds for departments under his supervision as well as accounting for such expenditures in accordance with budgetary limitations.
Preparation for submission to Council, in coordination with all departments of the county government, of the annual county operating and capital budgets including estimates of revenues, analysis of bond issues requirements, impact statements relating to effects on service delivery of budget disapprovals, and long term five year forecasts on spending requirements by capital budget program.
Execution and enforcement of all resolutions and orders issued by Council and pertaining to operations under his authority.
Conduct of intergovernmental liaison programs.
Provision of point of access for citizen and group presentation of requests and complaints relative to delivery of county services or execution of county business.
Appointment of personnel, department heads listed below shall be confirmed by a majority of Council:
Administrative Services
Budget Management
Buildings & Maintenance
Central Purchasing
Consumer Affairs
COSA (Senior Citizen Services)
Human Services
Intercommunity Health
Motor Vehicle Management
Personnel
Planning & Community Development
Public Relations
Public Works
Special Events
Telecommunications

Monthly reporting to Council in respect to matters of county administration, progress of budget execution, and recommendations for legislative authorization to insure the efficient and orderly conduct of County affairs.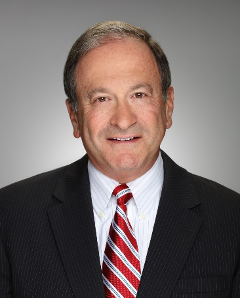 Howard comes to the role of Delaware County Executive Director with more than thirty years of diverse experience in the public and private sectors, as well as military service. Prior to relocating to Delaware County, his most recent positions were as the City Administrator for Ann Arbor, MI and as the City Public Works Director and as an Interim Assistant City Manager for the City of Austin, TX.
Howard's commitment to the public runs deep. He served as the Director of Engineering and Public Works, City of Newark from 1996-2000, and was an Associate Professor of Environmental Engineering at the US Military Academy. He is a proud Army Veteran, serving as a company commander and senior staff officer. In his private sector positions, he was responsible for strategic planning and business development, personnel, contracting, and service delivery with customer satisfaction and profit/loss responsibilities.
Howard has been honored by the American Society of Civil Engineers and the American Public Works Association as Public Works Leader of the Year. He has also received acknowledgements as a Friend of the Courts in Austin and as a Child Safety Advocate by the Ann Arbor Public School System. His initiatives have been recognized by the American Public Works Association, American Planning Association, the Alliance for Innovation, and other organizations.
A graduate of the US Military Academy at West Point, NY, Howard went on to receive his Master of Science in Environmental Engineering and Environmental Chemistry from the Johns Hopkins University in Baltimore, MD. He is also a graduate of the US Army Command and General Staff College and attended the Senior Executives in State and Local Government course at the John F. Kennedy School of Government at Harvard University.
From a personal perspective, Howard is no stranger to Delaware County, and is a proud graduate of Marple Newtown High School, where he was a varsity athlete and member of the National Honor Society. He has been married for more than 30 years and speaks of raising two exceptional daughters as his proudest achievement in life.