Page Currently Under Construction
Location:
Government Center
201 W. Front Street
Media,  PA 19063
Phone: 610-891-5000
Fax: 610-891-0569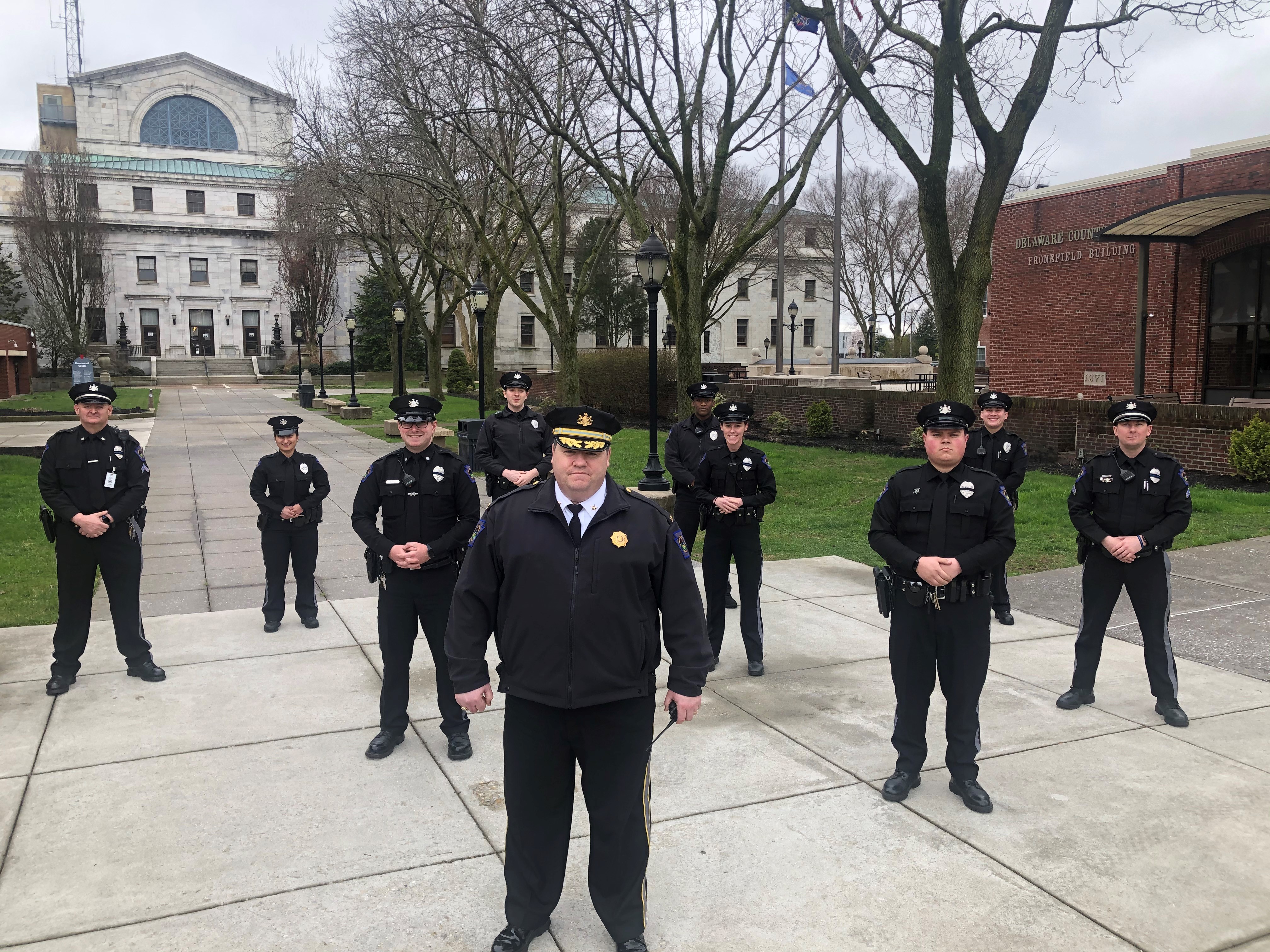 PROUDLY PROTECTING AND SERVING THE PEOPLE OF THIS GREAT COUNTY WITH HONOR & INTEGRITY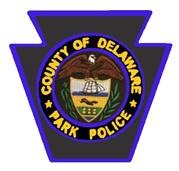 COMMAND STAFF
KATHY LYNCH
SAFETY & SECURITY OPS MANAGER
KAREN DOUGHERTY
ADMINISTRATIVE ASSISTANT
JOHN DEIHL
CAPTAIN OF POLICE
ADMINISTRATION & OPERATIONS DIVISION
ROGER JOSEPH
DETECTIVE / 1st LIEUTENANT
SPECIAL OPERATIONS DIVISION
LIEUTENANT RAYMOND BYRNE
AREA COMMANDER
LIEUTENANT PAM SULLIVAN
AREA COMMANDER
LIEUTENANT MICHAEL COLLINS
NIGHT WATCH COMMANDER
LIEUTENENAT ED CONROY
MIDNIGHT WATCH COMMANDER
SUPERVISORY STAFF
DETECTIVE/SERGEANT JAMES HARRITY
DETECTIVES
SERGEANT NICK DIBERARDO
PATROL
SERGEANT ROBERT BERKEY
PATROL
SERGEANT CHRIS CAHALL
PATROL
CORPORAL THOMAS MAHONEY
4X12 PATROL
CORPORAL BRIAN BROWN
PATROL
CORPORAL JASON WILLIAMS
MIDNIGHT PATROL (FIRE MARSHAL)
CORPORAL BOB CLEARY
DAY PATROL
CORPORAL CHARLES YOUNG
CHESTER WHARF
CORPORAL ANDREW FARINA
4X12 PATROL
CORPORAL NICHOLAS TRAMO
PATROL – YEADON SQUAD
DETECTIVE SQUAD
DETECTIVE CHRIS SINGLEY (JUVENILE AID UNIT)
DETECTIVE BRIAN MCNEILL (FIRE MARSHAL)
Mission Statement
The mission of the Delaware County Department of Public Safety Bureau of Park Police & Fire Safety is to provide and maintain a safe and peaceful environment for all County residents, visitors, employees, or any person utilizing County services and facilities. This service is provided at all County properties.
We stand committed in this mission to provide professional services to all we serve and those in need.
The highest priority is placed on public safety, the deterrence of crime, bringing to justice those who violate the law, and protection from fire and any other hazards.
The Bureau of Park Police & Fire Safety is further committed to provide initial and continued training, as well as staying current with new practices for all its employees.
About
The Delaware County Department of Public Safety, Bureau of Park Police & Fire Safety is responsible for providing protection for all county owned and or leased property and equipment. In addition, they are charged with providing physical protection to ensure a safe environment from crime, fire, or any hazards, for all persons utilizing county services and facilities. The department also has the responsibility of photographing and issuing identification cards to all county employees. The department maintains foot and vehicle patrols twenty four hours a day, seven days a week , throughout the year. The Delaware County Bureau of Park Police & Fire Safety have officers assigned at the following locations:
Courthouse & Government Center Complex
Fair Acres Complex
Chester Regional Court
Chester Division of Adult/Juvenile Probation
Eddystone Division of Children & Youth Services
Human Services Department in Upper Darby
Upper Darby Division of Adult/Juvenile Probation
Darby Twp. Division of Adult/Juvenile Probation & Emergency Services Training Center
All County owned Parks & Trails
Chester Wharf - Election Bureau
Health & Wellness Center Yeadon
Contact Information:
E-mail
Captain of Administration/Operations
John Deihl
(Acting) Captain of Special Operations/Detective Division
Roger Joseph
Police Secretary
Karen Dougherty
Mailing address
Delaware County Bureau of Park Police & Fire Safety
201 West Front Street
Media, Pa.19063
Phone List
General
(610) 891-5000
Superintendent's Office
(610) 891-5000
Captain of Administration
(610) 891-5001
Acting Captain of Special Operations & Detectives
610-891-8272
Fair Acres Division
(610) 891-5926
Upper Darby Human Services
(610) 713-2504
Dispatch
(610) 891-5091
Fax
(610) 891-0569
Emergency
911