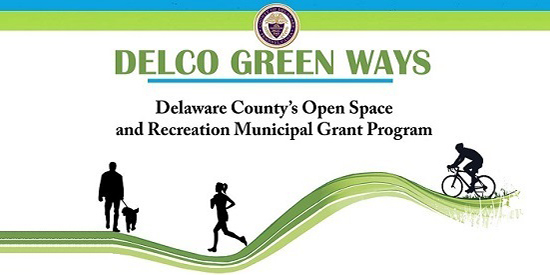 Delaware County's Open Space and Recreation Municipal Grant Program provides funding for local open space, recreation and trails.
On October 23, County Council unanimously voted to award 26 municipalities with 38 grants, totaling $4.5 million. The program leveraged $20 million in matching funds. In this first round, the County is investing in the preservation of 102 acres of open space land, approximately 7.3 miles of trail development, 18 parks and recreation improvement projects, and 8 professional services projects (planning, engineering, or design).
This grant program was outlined in the Open Space Task Force's Recommended Implementation Strategy in 2018, and on October 17, 2018, County Council  authorized an initial borrowing of $10 million to initiate it. The objective of Delco Green Ways is to assist municipalities in achieving their local open space and recreation goals, while also furthering the objectives of Delaware County's Open Space, Recreation, and Greenway Plan, which is a component plan of the County's comprehensive plan, Delaware County 2035.