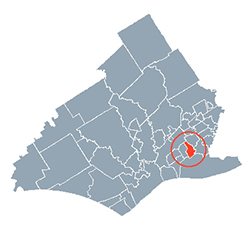 Delaware County Planning Department provides detailed data tables, maps, and other information about Norwood Borough.
Data
U.S. Census Facts for Norwood Borough
Maps
Information about Countywide, aerial, and historical maps is available here.
Plans and Ordinances
Plan and ordinance information below may have been obtained through the Pennsylvania eLibrary. Documents may become outdated, as stated on the Pennsylvania eLibrary disclaimer page. Please note that accessing certan documents hosted by the Pennsylvania eLibrary may not be available using some browsers. If you have difficulty accessing or need to ensure you have the most recently adopted documents, use the municipal contact information below.
Contact Information
Norwood Borough contact information is available here.