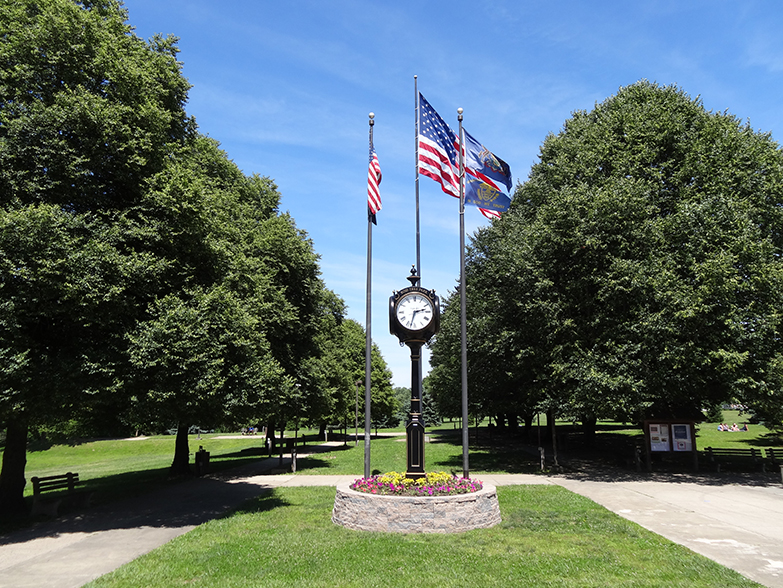 The Delaware County Parks & Recreation Department's mission is to be a source of pride and connection to the outdoors for all Delco residents.
Parks, Recreation & Trails
The Delaware County Parks & Recreation Department maintains almost a thousand acres of park land throughout the county, providing residents with scenic nature trails, picnic groves, playgrounds, cross country running, and athletic fields for multiple sports.
We strive to create a pleasant environment for visitors to enjoy high quality recreation programs, facilities, and services. Our most popular traditions and offerings include:
9-Hole Golf Course
Outdoor Summer Concert Series
Members-Only Dog Park
Community Gardens
Senior Recreation Center
Delaware County Senior Games
2022 PARK BOARD MEETINGS
Delaware County Park Board meetings are held on the second Wednesday of every other month, at noon.
January 12 - Zoom
March 9 - Zoom
May 11 - Rose Tree Park, Hunt Club Bldg.
July 13 - Rose Tree Park, Hunt Club Bldg.
September 14 - Rose Tree Park, Hunt Club Bldg.
November 9 - Zoom
Meetings in the warmer months may be held outdoors, behind the Hunt Club in Rose Tree Park.
Please refer back to this page or call the Parks Dept. to confirm scheduled meeting times and locations.
Picnic Permits
Groups of 10 or more should request a reservation for the use of picnic areas in Catania, Clayton, Glen Providence, Smedley, and Upland Parks.
Picnic permits are issued free of charge and subject to availability.
In Rose Tree Park the picnic areas and gazebo are available on a first-come, first-serve basis only. Due to the volume of large-scale events (5K races, cross country meets, recycling collections, concerts, festivals, etc.) taking place in Rose Tree Park, we do not take reservations for private gatherings.
To obtain a permit, please fill out the Reservation Form below and send it to the Parks & Recreation Department via mail or email. Your permit will be mailed to you or you will be contacted if more information is necessary.
*Please Note: Weddings, alcoholic beverages, and moonbounces are not permitted in any of our parks. The Rose Tree Park amphitheater is for county events only and is not available to rent.
Mailing Address:
Government Center Building
Attn: Parks & Recreation Permits
201 W. Front St.
Media, PA 19063
Please note: Our mailing address and physical location are different. If you would like to deliver your reservation form in person, please come to our office in Rose Tree Park, located in the Leedom House.