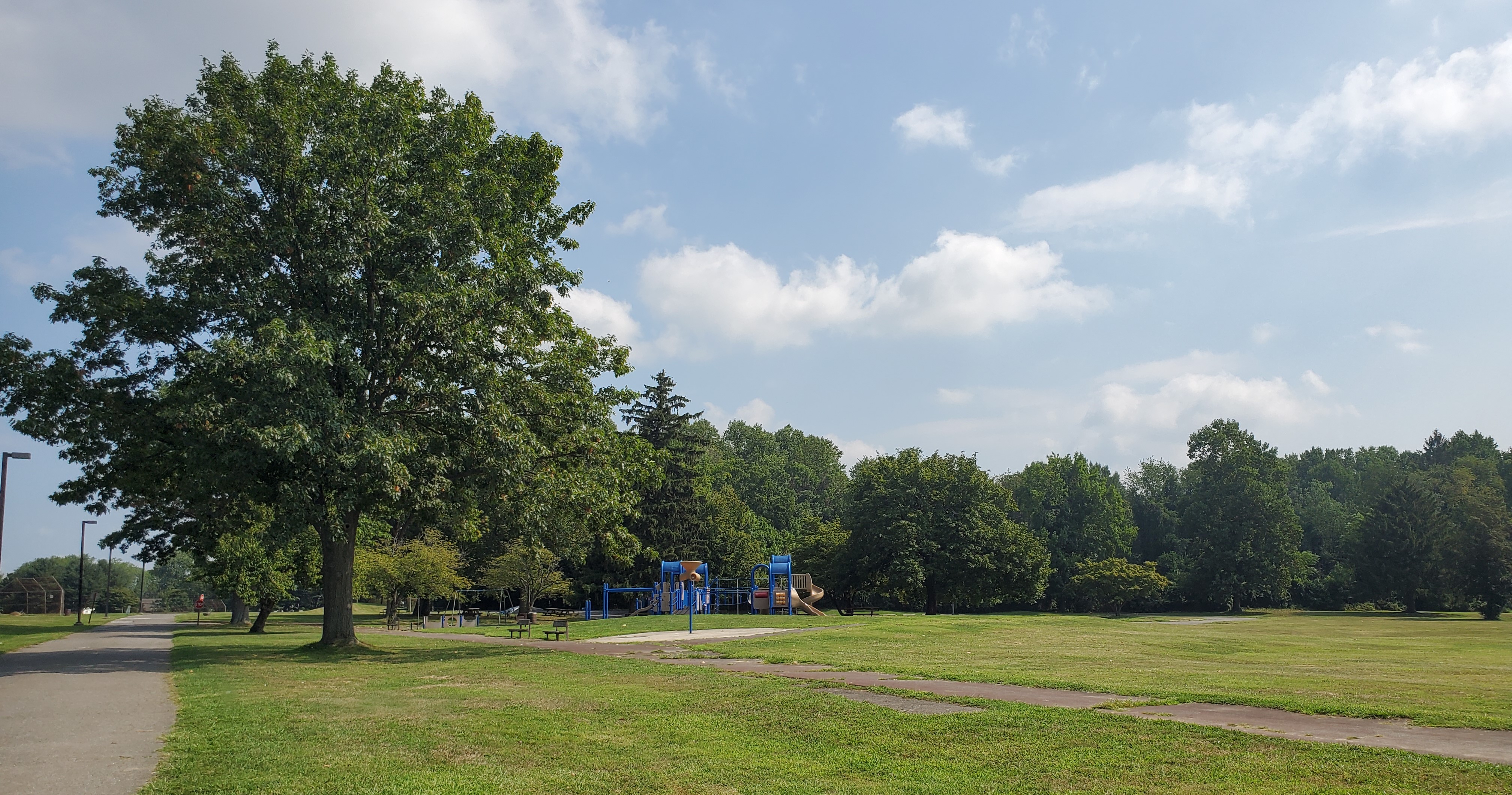 Formerly called Camp Upland, this parcel of parkland was once owned by the Salvation Army and used for twenty-five years as a summer day camp for underprivileged youngsters. It was purchased by Delaware County in 1968.
With over sixty scenic acres, the park offers a great variety of activities such as a playground, wooded picnic groves, softball fields, and acres of woodland areas for leisurely relaxation or nature walks.
Redwood Community Center
Upland Park is the home of the Redwood Community Center, a county-operated facility which provides free activities each week for hundreds of local seniors. The Redwood offers a variety of entertaining programs, including senior social dances, country line dancing, Wii bowling, weekly exercise classes and more. Programs are held year-round, and monthly schedules are available on this page, at the Redwood Center, and from the Parks & Recreation Department. Ample free parking is available.
Contact
Derrick Ford, Events Coordinator
Office: 610-891-6061
Redwood Center: 610-874-4598
EWASTE RECYCLING EVENT COMING SOON!
The Pennsylvania Resources Council (PRC) will host an electronics recycling collection event on Wednesday, October 27, from 9 a.m. to 1 p.m. at Upland County Park to provide residents of the City of Chester and surrounding areas with a convenient and cost-effective method of responsibly disposing of electronic equipment. At no cost, individuals can drop off for recycling: televisions (1 per registration); computer monitors and printers; CPU (towers), laptops, mice and keyboards; desktop copiers and scanners; tablets, routers and modems; home and cell phones; cable boxes and electronic cables; DVD players, VCRs, stereos and video game consoles; and vacuum cleaners. Participants must register in advance at www.prc.org/delcocollection or by calling 610-353-1555 x3 and pack all materials in their car trunks or truck beds. This 2021 e-waste collection campaign is sponsored by PECO, The Foundation for Delaware County, Delaware County Parks, County of Delaware and DELCO Sustainability in partnership with Covanta Environmental Solutions.