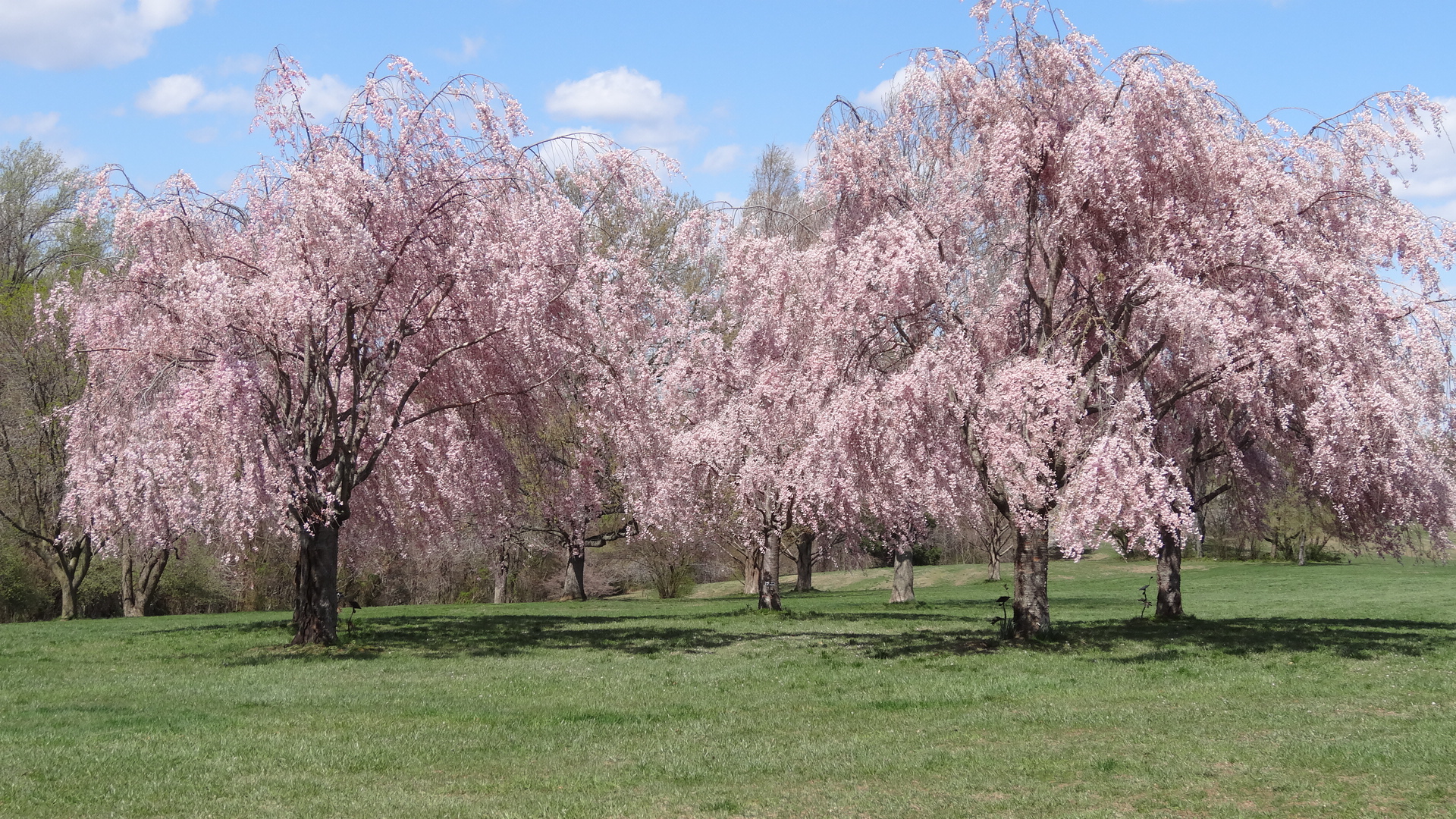 Rose Tree Park is situated on 120 acres in Upper Providence Township. The picturesque park features grassy rolling hills, mature trees, woodlands, a charming gazebo, picnic areas, and a retired steeplechase. The park is a popular destination for cross country running, photography, dog walking, hawk watching, charitable events and more.
Rose Tree Park is home to three historic buildings: the Leedom House, the Hunt Club, and the old Rose Tree Tavern. Several county offices occupy the Leedom House and the Hunt Club, and the Delaware County Visitor's Bureau occupies the recently renovated Rose Tree Tavern. The old tavern was built in 1737 and appears on the National Registry of Historic Places. Opposite the old tavern lies the Community Garden.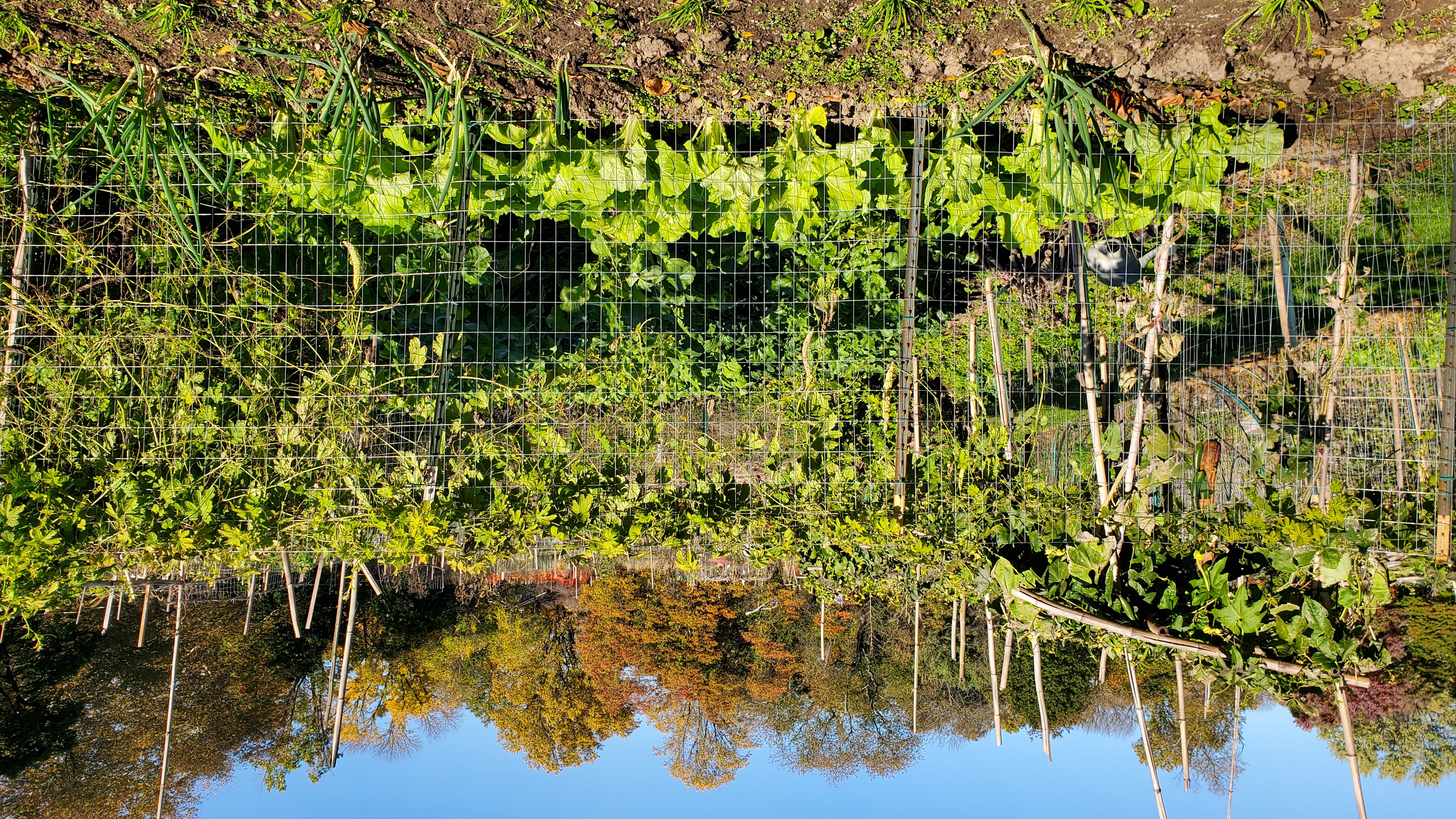 Rose Tree Park's popular Community Garden club has over a hundred dedicated members each year who diligently tend plots throughout the growing season. The gardeners supply their own tools and utilize organic methods to grow everything from fragrant flowers and aromatic herbs to delectable heirloom fruits and vegetables. Garden plots are leased annually from April through November for the nominal fee of $30. Each Spring, the gardeners have the option to renew their plots. As plots become available, they're offered to the waiting list in first-come, first-serve order. Due to high demand and limited space, there is always a waiting list for a plot, so prospective gardeners should sign up at any time during the year. Members must be residents of Delaware County. For further details, please contact the Parks & Recreation Department. To join the waiting list, please send your request to DelcoParks@co.delaware.pa.us and include your full name, address, phone number, and email.
The Festival of Lights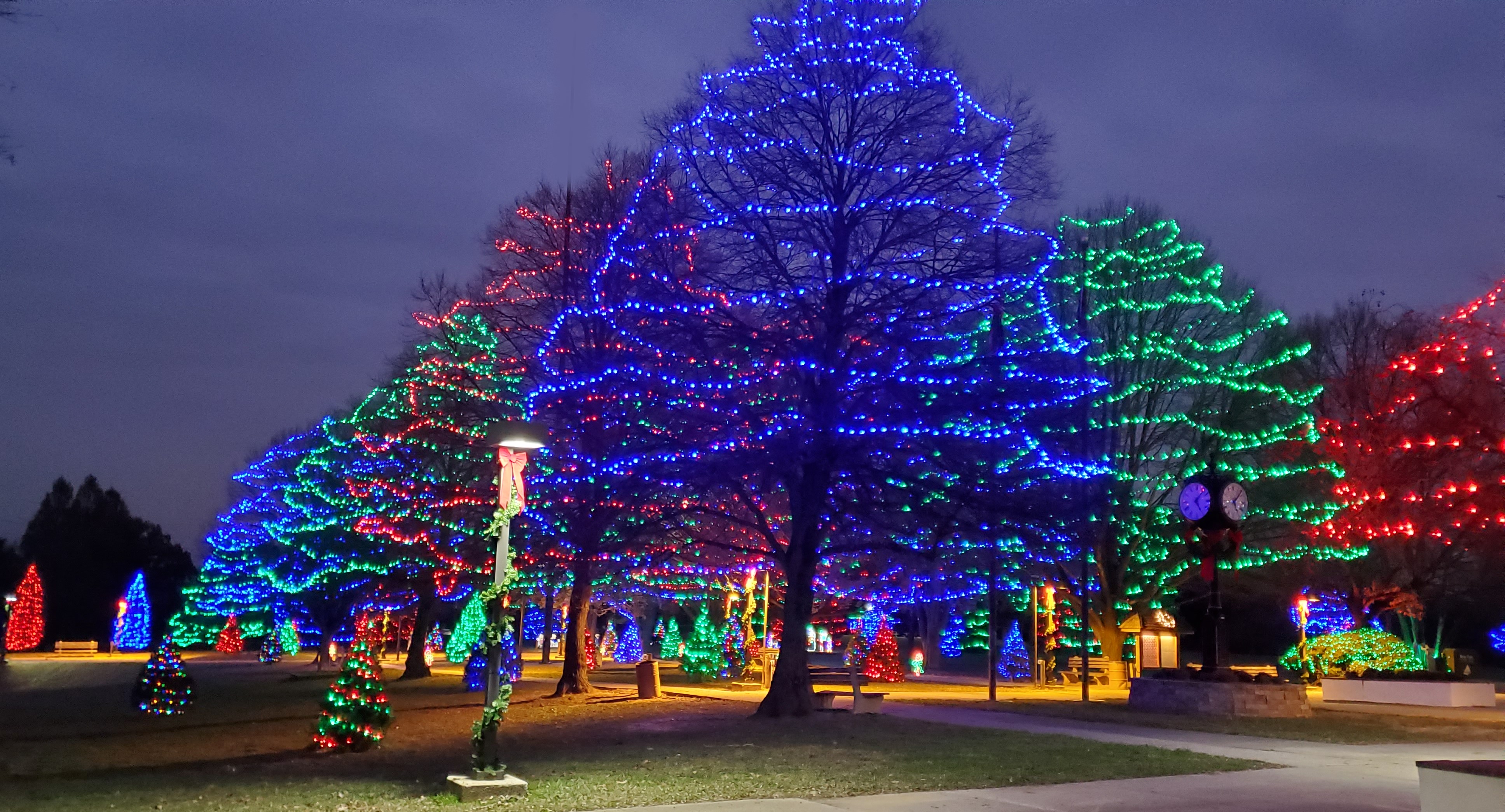 During the daylight-deprived month of December, Rose Tree Park sparkles at night with its annual Festival of Lights display. Dozens of illuminated trees and lit displays draw visitors back every year to walk in the winter wonderland and linger in the festive atmosphere. A treasured Delco tradition for more than four decades, The Festival of Lights provides a perfect opportunity to get in the holiday spirit with friends and family or take a sweetheart stroll after dinner.
The popular annual tradition begins with a Tree Lighting Ceremony featuring Delaware County Council, choral music, local vendors, and a visit from Santa.
The Festival of Lights is a walk-through display with free admission and parking. On select evenings, the festival hosts a Holiday Village for making merry and shopping from local vendors. Friendly, leashed dogs are permitted. Handicapped parking is available. No outside alcohol permitted.
You can view 2021 footage, courtesy of Andrew Smith, below:
The Delaware County Summer Festival concert series takes place annually in the park's outdoor amphitheater, enticing thousands of visitors to bring their blankets and lawn chairs to the hillside. All events are free to the public and run Wednesday through Sunday nights for nine weeks during the summer.